VacMaster VP210 Commercial Chamber Vacuum Sealer - No oil, Maintenance Free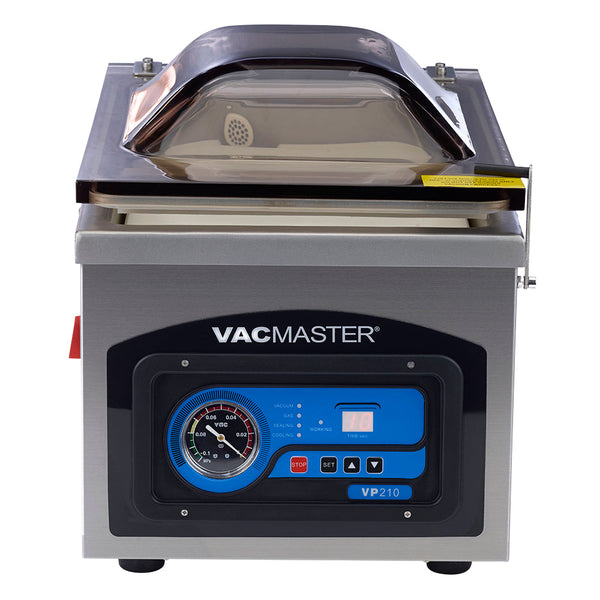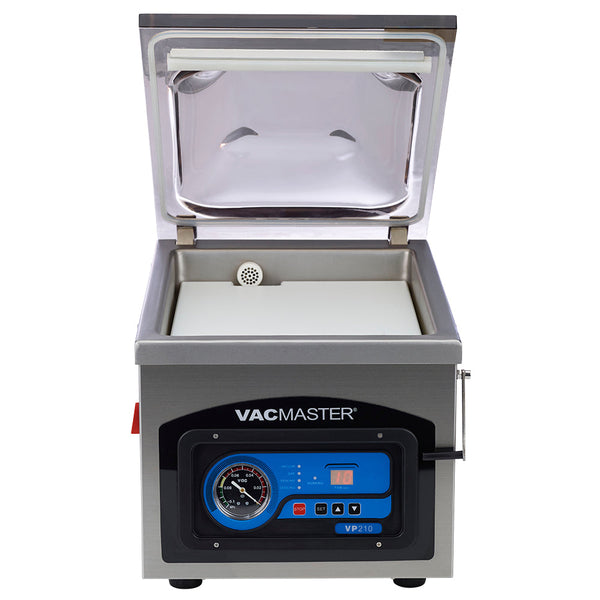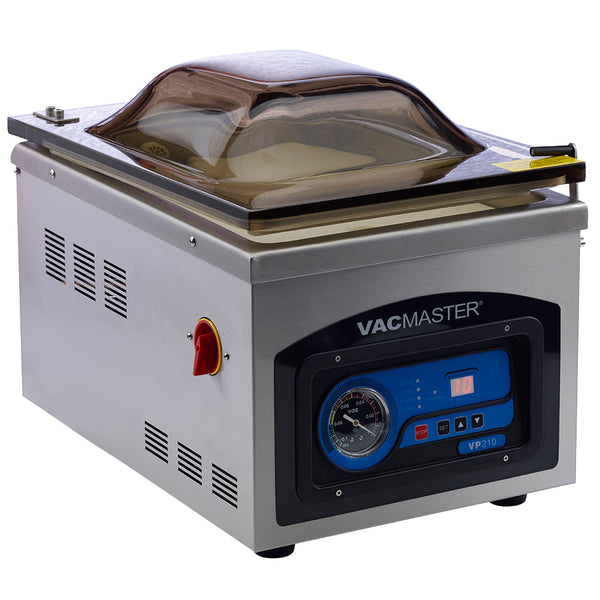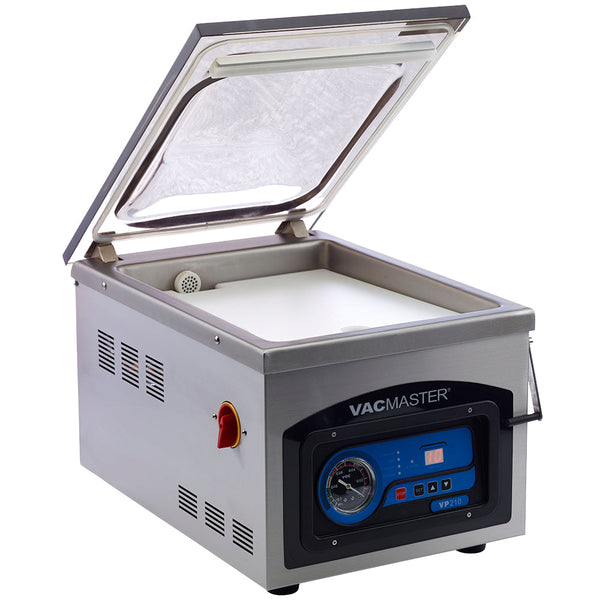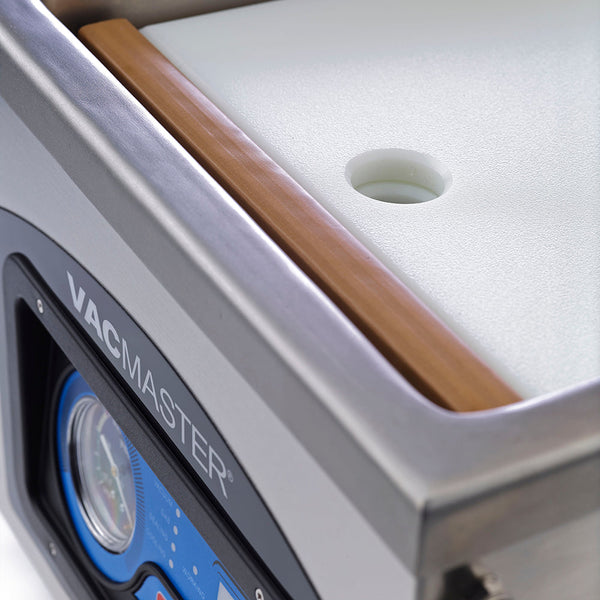 The VacMaster VP210 Chamber Vacuum Sealer is the professional choice for food vacuum packaging, can be used in the home kitchen or for commercial use. With chamber technology you can vacuum package liquids with ease, this machine is great for storing soups, stews and sauces. Offers a reliable and strong vacuum and seal featuring a maintenance-free pump that is built to last.
User-friendly vacuum chamber made to help with all your storage needs. The VP210 is ideal for home kitchens, small restaurants, and the recreational hunters and fishermen, and cooking sous vide.  Keep food fresh longer and store scent-free.
Maintenance-free pump
10 Inch removable seal bar with double seal wire
Cycle Time: 20-60 Seconds
Stainless steel body
Control panel – adjustable vacuum and seal time, digital time display and pressure indicator
Maximum Chamber Pouch Size: 10" x 13"
Chamber Size (WxDxH): 11.25" x 15.25" x 5"
Overall Dimensions (WxDxH): 14" x 20" x 15"
Weight: 72 Pounds
Includes: filler plates, maintenance kit and manual
Includes 60 assorted 3-Mil Vacuum Chamber Pouches:

20 (6" X 10")
20 (8" X 12")
20 (10" X 13")