VacMaster VP320 Commercial Chamber Vacuum Sealer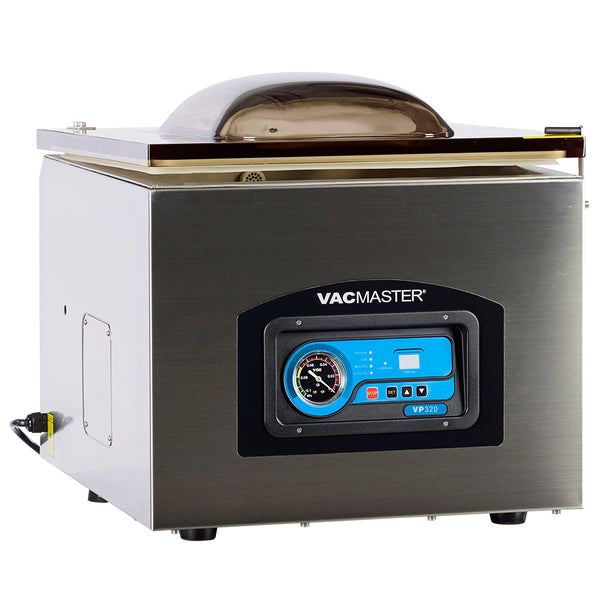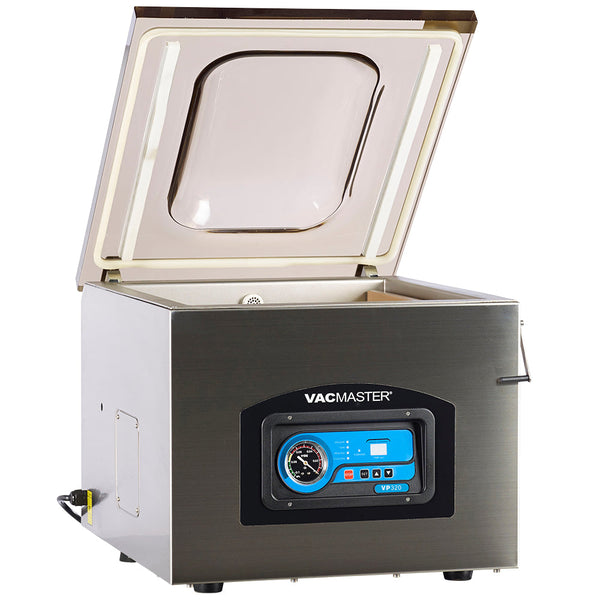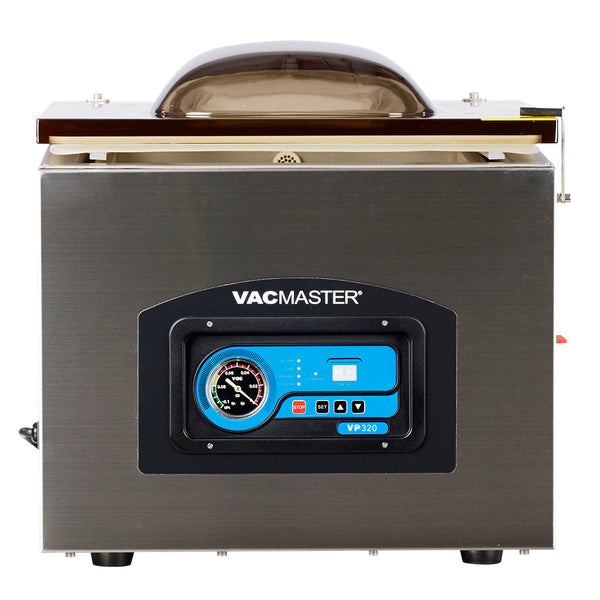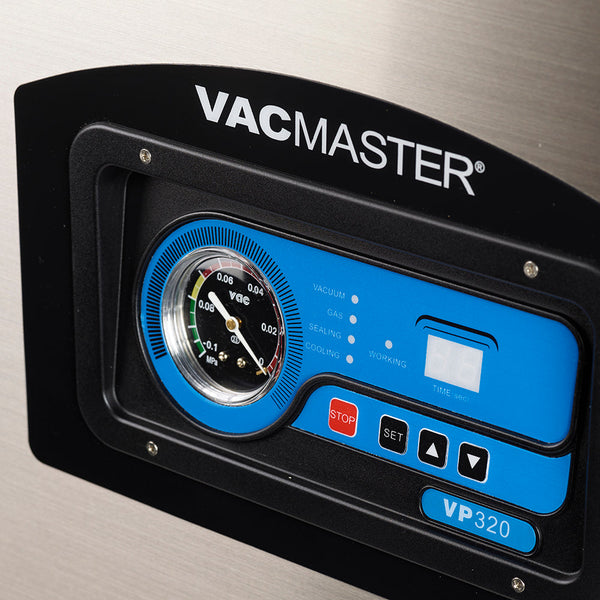 The VacMaster VP320 is designed to meet the demand of medium to high volume commercial and food operations. The VP320 can handle almost any vacuum packaging task, as well as extend shelf life up to 5 times longer than traditional storing methods. Features a spacious chamber, as well as a domed lid with a chamber height of 7 inches, allowing you to package larger items.
With a powerful 1.5 hp vacuum pump, this machine is ideal for small to medium processors, supermarkets, restaurants, labs, processing game and catch, sous vide cooking and so much more. The VP320 table top chamber sealer will stand up to prolonged use delivering a strong and consistent vacuum and seal every time.
Heavy-duty 1.5 hp oil pump
16 Inch removable seal bar with double seal wire
Stainless steel body
Cycle Time: 20-40 Seconds
Easy-to-use digital control panel with pressure indicator read out
Maximum Chamber Bag Size: 16" x 18"
Chamber Size (WxDxH):

 

16.75" x 18" x 7"

Overall Dimensions (WxDxH):

 

22.25" x 20" x 20"

Weight: 185 Pounds
Includes: 60 assorted vacuum chamber pouches, 4 filler plates, maintenance kit and manual
SKU:

VP320
Condition:

New
Machine Type:

Tabletop Chamber
Chamber Size:

16.75" x 18" x 7"
Seal Bar Length:

16"
Distance Between Bars:

N/A
Vacuum Pump:

1.5 HP Rotary Oil Pump
Cycle Time:

20-40 Seconds
Electrical Specs:

110V, 60Hz, 13 Amps
Gas Flush:

N/A
Machine Dimensions:

22.25" x 20" x 20"
Weight:

185 lbs
Maximum Bag/Pouch Size:

16" x 20"
Compatible Bags/Pouches:

Chamber Vacuum Sealer Pouches
Shipping:

Truck Only
Includes:

60 Assorted Vacuum Chamber Pouches, 25 (8" X 12"), 25 (6" X 10"), 25 (12" X 16") and 25 (14" X 16"), 2 Filler Plates, Maintenance Kit, and User's Guide